At Healing House, we maintain a general practice for all kinds of acute or chronic conditions for patients young and old, and everywhere in between. If it's an emergency, do please go to the hospital or call 911. But for almost everything else, we can help! Here's a list of the most common ailments that show up at our clinic:
1. Neck & Shoulder Stress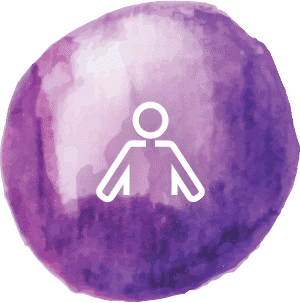 The most common problem we see at Healing House is good old-fashioned stress! And most of us keep our stress in our neck and shoulders. For some people, this is just an occasional annoyance. For others, the tightness and pain can be very severe, leading to tension headaches or even numbness traveling down the arms. We love working on this condition because we get really fast, excellent results that last.
2. Low Back Pain & Sciatica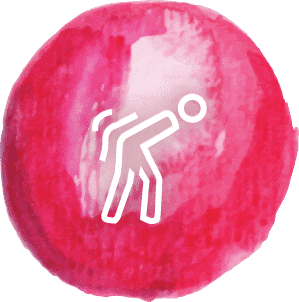 Low back pain is an incredibly common complaint. When the muscles of the back and hips seize up to protect the spine, they can compress the sciatic nerve, causing a deep ache in the buttocks that can sometimes travel down your leg all the way to your toes. Thankfully, we are almost always able to resolve your pain very quickly – back pain and sciatica are maybe the easiest conditions to treat with acupuncture. But we don't just fix your pain and send you out the door, waiting for you to return in a month or two with the same complaint – we also teach you how to avoid having back pain in the future.
3. Headaches & Migraines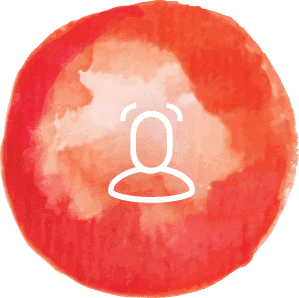 Headaches and migraines can be caused by so many so many factors, it really requires a careful analysis to diagnose properly. Too many doctors avoid taking the time to sit and talk with a patient suffering from headaches or migraines. They really need to examine their health history and explore what might at first seem like unimportant details of lifestyle and diet. At Healing House, we not only understand how to stop the pain in the short run, we can actually find the underlying reason for the headache or migraine and prevent them from coming back altogether.
4. Digestive Disorders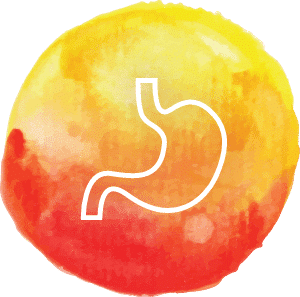 We see digestive disorders of all kinds respond wonderfully to acupuncture, especially when combined with other natural healing strategies, such as herbs, enzyme therapy, and changes in diet. We treat problems in all areas of the digestive tract, such as acid reflux, diarrhea, constipation, bloating, nausea, and hemorrhoids. Many patients are eager to seek out alternatives to dangerous drugs in favor a strategy that gets to the root issue of the problem.
6. Fibromyalgia & Chronic Pain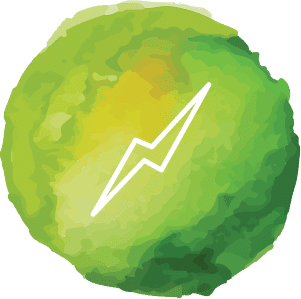 We use acupuncture to help resolve fibromyalgia, and we know that it works. In fact, our acupuncturist, Muki Ramsey, L.Ac., M.S.O.M., Dipl. O.M. (NCCAOM), suffered with a form of fibromyalgia himself for many years. Acupuncture was essential in his successful effort to overcome his chronic pain, and so needless to say, he is a huge proponent of using this modality for his patients.
7. Allergies & Autoimmune Disorder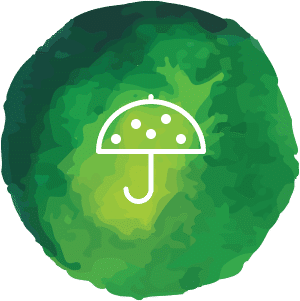 Many patients turn to acupuncture to help resolve allergies and autoimmune disorders. What they discover is that their immune system is in a state of confusion – it has confused certain foods, harmless pollens, dander, and dust, or even parts of their own body with something that can do the body harm. Acupuncture has a way of hitting the reset button, thereby restoring the immune system's normal response to its environment.
8. Insomnia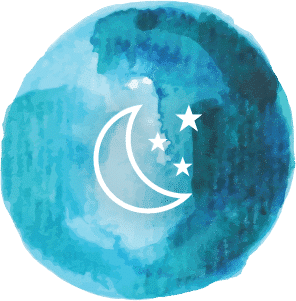 Are you struggling with an inability to sleep? No doubt you're also suffering from exhaustion, headache, mental sluggishness, irritability… the list goes on. Sleep is absolutely vital to our health, and one should not ignore your body's need for adequate and good quality rest. Thankfully, acupuncture offers a safe, natural, and highly effective way to resolve many of the factors that contribute to insomnia.
9. Fertility & Hormonal Issues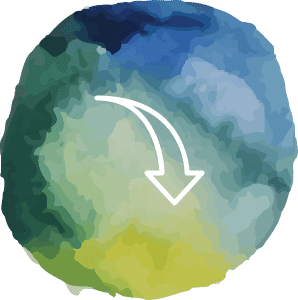 Acupuncture is well known for its ability to improve fertility outcomes, and many doctors regularly advise their patients to seek out a qualified acupuncturist to help them conceive naturally. It is standard practice for fertility specialists to use acupuncture in conjunction with IVF, IUI, and other procedures. However, what is especially powerful about acupuncture is that it has a way of helping a person to become completely healthy, so that fertility becomes simply a natural expression of good health. Similarly, we are able to greatly improve or even correct hormonal imbalances of all kinds with acupuncture, including poor adrenal function, hypo or hyperthyroidism, PCOS, menstrual problems, as well as the reproductive hormonal imbalances that come with menopause.
10. Chronic Fatigue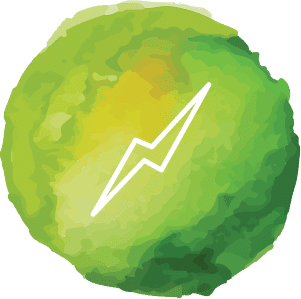 Chronic fatigue can have so many causes – in fact, everything on this list so far can contribute to this condition! We see a near endless possible list of contributors, including pathogenic factors, toxicity factors, a genetic inability to methylate B Vitamins, shortness of breath and respiratory disorders, neurological disorders, and so much more. It requires a very skillful clinician to correctly identify the true underlying cause of this condition. Thankfully, when we increase and regulate the flow of Qi in the body using acupuncture, there can be a very helpful improvement in chronic fatigue, regardless of the cause. As we continue to see improvements with acupuncture, we then set about to deal with the underlying issues until the patient can feel their natural abundance of energy restored.
Other Things We Treat With Acupuncture
On the medical side of things, you might be surprised to learn that acupuncture alone has been cited by the World Health Organization as being an effective medicine for over 50 health conditions. When you factor in our expert use of nutritional and herbal therapies along with the latest in quantum resonance and cold laser technologies, the door to what can be accomplished for your health gets thrown wide open.
Here's a list of some of the conditions we treat:
Adrenal Fatigue / Adrenal Insufficiency | Adverse reactions to radiotherapy and/or chemotherapy | Allergic rhinitis (including hay fever) | Allergies, Environmental and Food | Abdominal pain (in acute gastroenteritis or due to gastrointestinal spasm) | Acne vulgaris | Alcohol dependence and detoxification | Angina | Ankle Pain | Anxiety | Autoimmune Disorders | Asthma
Back Pain | Biliary colic | Bell's palsy | Bronchial asthma | Bursitis
Cancer pain | Cancer Treatment Support | Cardiac neurosis | Carpal Tunnel Syndrome | Cholecystitis, chronic, with acute exacerbation | Cholelithiasis | Competition Stress Syndrome | Chronic Fatigue | Congestive Heart Failure | Constipation | Craniocerebral injury, closed | Cystitis
Depression (including depressive neurosis and depression following stroke) | Dermatitis | Diabetes mellitus, non-insulin-dependentDysentery, acute bacillary | Diarrhea, acute or chronic | Digestive Complaints | Dysmenorrhoea, primary
Earache | Eczema | Edema, generalized or local | Epigastralgia, acute (in peptic ulcer, acute and chronic gastritis, and gastrospasm) Epidemic haemorrhagic fever | Epistaxis, simple (without generalized or local disease) | Erectile Dysfunction (ED) | Eye pain due to subconjunctival
Facial pain (including craniomandibular disorders) | Facial spasm | Female infertility | Female urethral syndrome | Fibromyalgia and fasciitis | Food Allergies | Foot Pain | Frequent Urination | Frozen Shoulder (adhesive capsulitis)
Gastrokinetic disturbance | Gouty arthritis
Hives | Hypertension, essential | Hypotension, primary |Hyperlipaemia | Hypo-ovarianism | Hypothyroid | Hyperthyroid
Induction of labor | Insomnia
Joint Pain
Kidney Pain | Kidney Disease | Knee pain
Labor pain | Lactation, deficiency | Leukopenia | Low back pain | Low Libido
Malposition of fetus, correction of | Morning sickness | Male sexual dysfunction, non-organic | Ménière disease | Migraine Headache | Menopause
Nausea and vomiting | Neck pain | Nephritis | Neuralgia, post-herpetic | Neuropathy | Neurodermatitis | Numbness and Tingling
Obesity | Opium, cocaine and heroin dependence | Osteoarthritis
Pain in dentistry (including dental pain and temporomandibular dysfunction) | Palpitations | Periarthritis of shoulder | Postoperative pain | Pain due to endoscopic examination | Pain in thromboangiitis obliterans | Plantar Fascitis | Polycystic ovary syndrome (Stein-Leventhal syndrome) | Postextubation in children | Postoperative convalescence | Post Traumatic Stress Disorder (PTSD) | Premenstrual syndrome (PMS) | Prostatitis, chronic | Pruritus| Psoriasis
Renal colic | Rheumatoid arthritis | Radicular and pseudoradicular pain syndrome | Raynaud syndrome, primary | Recurrent lower urinary-tract infection | Reflex sympathetic dystrophy | Restless Leg Syndrome | Retention of urine
Sciatica | Sprain | Stroke | Schizophrenia | Shoulder Pain | Sialism, drug-induced | Sinusitis / Sinus Pain / Sinus Infection | Sjögren syndrome | Sore throat (including tonsillitis) | Spine pain, acute | Stiff neck | Stress
Tendonitis | Tennis elbow | Temporomandibular joint (TMJ) dysfunction | Tietze syndrome | Tobacco dependence / Smoking Cessation | Tourette syndrome
Ulcerative colitis, chronic | Urolithiasis | Urinary Tract Infection, chronic
Vascular dementia
Weight Gain | Whooping cough (pertussis)