Traditional Chinese Herbology is the most well-developed and widely-used natural medicine in use today. Historical records indicate that the Chinese began their methodical approach to understanding the healing effects of herbs as early as 2700 BC, with their efforts culminating several hundred years later in the most effective and comprehensive system of herbal medicine in the world. Each herb in the formula is selected to strengthen and balance each other into a synergistic whole, so that the patient is healed quickly and safely. Learn More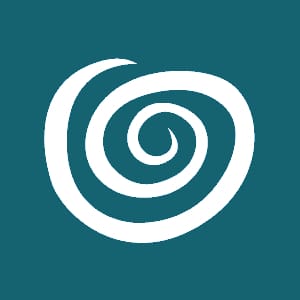 Chinese Medicine Services We Offer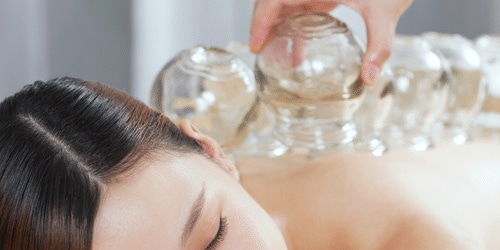 Information
Cupping is special therapy developed back in the days of ancient China that involves the use of suction cups applied to the skin – especially to the back, neck, and shoulders. The cups create a microstretch by pulling the muscles up and holding them there for 15 to 20 minutes. The force of the suction draws stuck blood and toxins out of the lymph and brings it up to the surface of the skin, where the body can better dispose of it. "Gua Sha" refers to a gentle scraping of the skin with an smooth porcelain or ceramic tool. Gua Sha breaks up scar tissue and knots in the fascia and stimulates the muscles the let go. This combo session requires a 60-minute appointment. If you make this your first appointment at Healing House, please come to your appointment 15-minutes early to fill out paperwork, or just print it out and bring it with you.
After the 2016 Olympics in Brazil, there was a lot of buzz created by the strange, circular marks on some of the top competitors, such as swimmer Michael Phelps and gymnast Alex Naddour. These athletes swore by the healing effects of a therapy called "cupping," a technique utilized by acupuncturists to release and relax their muscles. Cupping uses suction cups to create a microstretch in the muscles and draw stuck blood up to the surface of the body, which creates those giant purple hickies. It's wonderfully relaxing and rejuvenating for our patients, and we recommend it especially for patients with sore or tight muscles. Most people keep their tension in their neck and shoulders, whether it comes from sports and working out, or from sitting at a computer all day, or from carrying around small children. Cupping helps to pull those muscles out of their locked in position. It's just as effective for the treatment of low back pain, and it can also be used to help release tension in the pectorals, glutes, and deltoids. The strange round bruises that are sometimes left over from the treatment are not painful, and they usually fade away within a week or two.
Gua Sha is a traditional Chinese scraping technique, but that makes it sound a lot worse than it actually is. In fact, it's one of the most relaxing and most requested of the therapies we offer. Your acupuncturist will first apply specially formulated oils to your neck and shoulder region, and then use a traditional Chinese soup spoon – the same big, white spoon you eat your egg drop soup with – to rub and release your muscles. Typically, this will create a reddish rash on your skin. This is not really a sign of skin irritation; it's a result of old capillaries and stuck blood being broken apart. This micro-injury stimulates the body to get to work healing the muscles and restoring blood flow to the area. It moves the lymph and can be very detoxifying. Most of our patients feel a little dizzy afterwards.
Appointment Details
This combo session requires a 60-minute appointment, and includes a 20-minute consultation followed by a 10-minute gua sha treatment and a 15-minute cupping session. Additional time is spent allowing for removing cups and allowing the patient to situate themselves on the massage table.
If you make this your first appointment at Healing House, please come to your appointment 15-minutes early to fill out paperwork, or just print it out and bring it with you.Let's walk you through your Cupping and Gua Sha Combo session.
You will first meet with your acupuncturist, who will have some general questions for you and address any health concerns or considerations before beginning treatment. For both cupping and gua sha, the patient will typically lie prone on their stomach. Their neck, shoulders, and low back will need to be exposed for optimal treatment. The acupuncturist will then apply a special blend of Chinese oils that have a warm, minty fragrance. They will start with gua sha to break up stagnation in the muscles and the "fascia" (a layer of tissue between the skin and muscles where toxins tend to accumulate). You will be asked throughout your session if the pressure is okay, and you will be reminded that the you are in complete control of the treatment. This is not a "more pain, more gain" situation – we want you feeling relaxed and happy.
Gua sha is only applied over the rib cage – we do not do gua sha over the low back, as it can cause those more sensitive muscles to seize up in response to the pressure. A little gua sha goes a long way – we usually only scrape for about 5 to 10 minutes.
Your acupuncturist will then apply cups to your neck, shoulders, back, and lumbar area, paying special attention to your trouble spots. The cups feel strange and a bit pinchy, but are not painful. They will stay in place for about 10 to 15 minutes. Once they are removed, you'll feel an instant sense of relaxation and stress relief that can last for several days.
Prices
Regular Price:
$75
Member's Price:
Platinum Members: $50
Gold Members: $55
Silver Members: $65
Check out our Membership options which can save you up to 33%!
Frequently Asked Questions
Are Chinese herbs safe?
In general, Chinese herbs are very safe. However, they should only be taken under the proper care and guidance of a licensed herbalist.
How much do Chinese herbs cost?
The cost of Chinese herbal formulas vary significantly from formula to formula, as well as from manufacturer to manufacturer, and from pill form to powder to raw herbal formulas.
Do Chinese herbs taste bad?
In pill form, they have can have a mild odor and only a slight taste – practically nothing if you wash them down with water quickly enough. In powder form or as a tea, they can be very bitter and earthy tasting. But some formulas aren't terrible – it just depends on which herbs you are taking.
What kinds of drug interactions are there with Chinese herbs?
In general, there are few – but there are some important ones. You will definitely want to share your complete list of medications with your herbalist, and share your herbal prescriptions with your doctor as well.
We've Got the Happiest Patients in Scottsdale!
I went w/bad right shoulder. It has been hurting for about a year now. I was a little worried about seeing this type of Dr. It was a great experience and my shoulder has been nice since I left his office. It has been 2 days and it feels normal. Thank you!
I love Dr. Muki. He is kind and very gentle. He really listens to me when I explain what is going on with my body. He knows what he is doing. Last time he treated my knees was in January and I haven't had any pain in my knees since then. Now he's treating another part of my body and I know that it won't be long before my "problem" is taken care of.
Join Our Comprehensive Wellness Membership Program
Enjoy a 1-Hour Massage, Chiropractic Session, Acupuncture Session, or a Classic Facial for only $50 per session! Our Wellness Membership Program gives you a huge menu of holistic services at a discounted price.