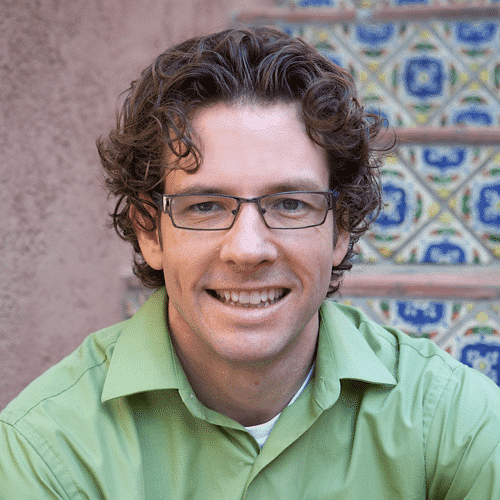 What services do you provide at Healing House?
Acupuncture, Chinese herbal medicine, nutritional consultation, cold laser therapy, bio-energetic assessment and treatment, and a few other fun things.
What makes your approach to what you do different and unique?
I spend a lot of time with my patients upfront, really making sure to investigate their health issues in great detail. I listen to them. Educate them. Get to know them. Then I make sure to walk them through a comprehensive plan to resolve their health issues, making sure that they are clear on exactly what to expect… and then I get them better. I'm also unusual as an acupuncturist in that I integrate the best of ancient Traditional Chinese Medicine with the best of modern energetic medicine, including bioenergetics and cold laser therapy. Finally, I think my special sauce, so to speak, is my rich background in eastern philosophy. I'm happy to just work on your bad knee – I'm gonna fix it, no problem – but if you've got deeper emotional, even spiritual problems, I'm going to be able to help you there, too.
How long have you been doing what you do?
I started my full-time practice in January of 2008.
Where did you get your training, and what fancy titles and licenses do you hold?
I earned my Masters in Science of Oriental Medicine from the Phoenix Institute of Herbal Medicine and Acupuncture in 2007, which is the first nationally accredited, four-year school for traditional Chinese medicine here in the valley. In addition to being a licensed acupuncturist in Arizona, I am also a Diplomate in Oriental Medicine (NCCAOM), meaning I am nationally certified as a Chinese Herbalist as well. In 1998, I earned a Bachelor of Arts from St. Mary's College of Maryland, a public honors college, where I focused my studies on Asian philosophical traditions. In 2006, I completed the International Traditional Chinese Medicine Training Program at Chengdu University of Traditional Chinese Medicine in the Sichuan Province of China. In 2007, I was the recipient of the Kathy Salisbury Award for Excellence and Creativity in Herbal Formulation. I also worked as an associate professor at the Phoenix Institute of Herbal Medicine and Acupuncture, and I am a professional member of the Arizona Society of Oriental Medicine (AZSOMA) and the American Association of Acupuncture and Oriental Medicine (AAAOM).
Why do you do what you do?
I was drawn to Chinese Medicine for three main reasons – the first being a natural love for people and a strong instinct to care for others. The second being a result of my deep love for eastern spiritual traditions, which lead me to acquire a degree in Eastern Philosophy. But the third reason was perhaps the most important, in that it was a way for me to resolve my own life-long battle with chronic illness. From a very young age, I dealt with severe allergies and chronic pain. As I got older, my condition worsened, and I developed a long list of ailments: chronic fatigue, fibromyalgia, IBS, angina, palpitations, anxiety, insomnia, severe lumbago– the list goes on. Eventually, I decided to go to school to study acupuncture and Chinese herbs. Conventional medicine had no answers for me, and I just felt drawn to the elegant philosophy of this ancient medicine. Most importantly, I was excited about the opportunity to be a healer – to really help people who had experienced what I had – people who were suffering, but were only being offered dangerous drugs or surgery by their doctors. Of course, I had to heal myself with this medicine before I could heal others – and I did. By the time I graduated with my Masters in Oriental Medicine, I was completely symptom-free. So I am very grateful to this amazing medicine, but I am also very grateful for having had these illnesses in the first place, because it taught me how to heal, and the memory of my struggle helps me to empathize with my patients everyday.
What is your burning passion in life?
My burning passion in life?! Goodness. Who made up the rule that you have to burn with passion to succeed at what you do? I'm really not like that – I tend to flow gently with the water of spirit rather than burn with the wants and desires of this world. That said, I do rather hope to create a spiritual retreat center here in Phoenix one day. I also hope to do more traveling, own a cabin in the woods along the Mogollon Rim, and spend lots of time with loved ones.
What is your secret to success?
If I tell you, it won't be a secret anymore, will it?
What kind of animal would you be if you could be one?
I'd be a river otter. When I go to the zoo, all the animals are just sleeping and looking mostly miserable. Not the otters! They're always having an absolute blast playing in the water, cuddling, and generally goofing off. I admire their cheerful, indomitable spirits.
What's one thing no one knows about you?
Let's see… how about we play a game? Which one of the following isn't true about me? 1) Vanilla Ice once knocked on the door and asked me and my buddy, Big Ed, to hang out, but we turned him down to watch our favorite cartoons, 2) I survived a pirate battle that waged all around me on a boat floating down the Yangtze River in China, or 3) I once helped stop an evil corporation from polluting the drinking water of a small town in Pennsylvania by alerting the media and running a grassroots, door-to-door campaign.
Any guesses?
Answer…
All true.