Seva Simran Khalsa, L.Ac
Acupuncturist & Kundalini Master in Scottsdale, Arizona.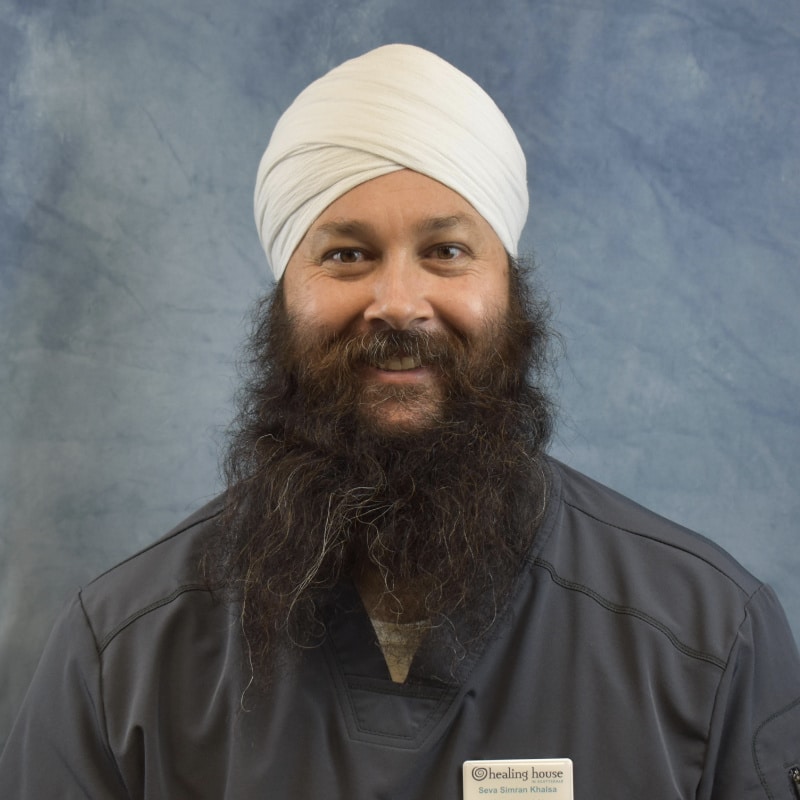 Seva Simran Khalsa, LAc., is an Arizona based Acupuncturist, Integrative Healer, Kundalini Yoga Teacher and Wellness Consultant. He combines acupuncture, massage herbology, yoga and meditation into a integrated approach to doing his part to make the world a better place.
Seva Simran's introduction to the practice of wellness began with Kundalini Yoga, through which his experiences were profound and life-changing. He immersed himself in the ancient teachings, studying closely with numerous renowned Kundalini teachers and enjoying the benefits of a strong yogic and meditative discipline. He has been studying healing via bodywork, nutrition, cleansing, Traditional Chinese Medicine & Acupuncture since 2005.