Affordable Holistic Care
At Healing House, we provide high-end care at an affordable price. Our pricing sheet below has our regular prices along with our Silver and Gold membership prices (22% and 34% off). Join our Membership program to receive discounted rates, monthly treatment credits which can be used on any service, and get 10% off all supplements. Click here to learn more!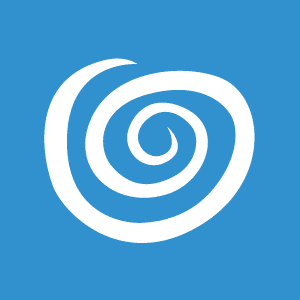 Use Your Membership Credits on Any Service
Our Membership Credits are like tokens, where you receive a certain amount per month based on your Membership plan. Spend your credits on any Healing Service shown below, without having to pay money. Our Essential Services cost 1 credit and our Advanced Services cost 2 credits. We offer special Membership rates if you happen to use up your monthly credits.
Swipe left on the table below to see more →
Service
Essential Services (1 Credit)
Advanced Services (2 Credits)
Acupuncture
Acupuncture Follow-Up (60 mins)
1st-Time Holistic Acupuncture (2 hrs)
Chinese Medicine
Gua-Sha & Cupping (40 mins)
Chinese Herbal Consultation (40 mins)
Chiropractic
Chiropractic Follow-Up
Chiropractic Initial Visit
Counseling
Professional Counseling
Energy Balancing
Kundalini Healing
Healing Technologies
Cold Laser Therapy (20 mins)
Bioenergetic Screening Follow-Up
Hypnotherapy
Hypnotherapy Session (90 mins)
Massage
Custom Massage (60 mins)
Custom Massage (2 hrs) or In-Home Massage (1.5 hrs)
Meditation
Personal Meditation Coaching (60 mins)
Nutrition
Nutritional Coaching (60 mins)
Weight Loss/Nutrition Consult
Other
Small Group Coaching & Classes
Meditation Workshop Intensives
Primary Care
Check-Up Visit (15 mins) or Injections Consult (Required for IV)
Initial Visit (60 mins) or Follow-Up Visit (30 mins)
Skincare
Classic Facial (60 mins) or Dermaplaning
Deluxe Facial with Dermaplaning
Yoga
Yoga Coaching (Personal)
Regular Rate: $75
Regular Rate: $150
Silver Member Rate: $59
Silver Member Rate: $118
Gold Member Rate: $49.50
Gold Member Rate: $99
Your Membership Will Also Include:
10% off on all nutritional supplements (for life!)
The ability to gift your credits to anyone, with no additional fee!
The option to purchase additional credits at your membership rate
Select Your Membership Plan
Gold Membership
2 Monthly Treatment Credits

34% Off All Additional Services

10% Off All Supplements
Silver Membership
1 Monthly Treatment Credit

22% Off All Additional Services

10% Off All Supplements
Most clinics require a 12-month agreement. Unlike them, we only require a 6-month agreement.
We've Got the Happiest Patients in Scottsdale!
My massage therapist did a wonderful, thorough and invigorating massage, extremely pleasant and conscientious as well. Would highly recommend Healing House. Warm, relaxing and comfortable setting too.
I love Dr. Muki. He is kind and very gentle. He really listens to me when I explain what is going on with my body. He knows what he is doing. Last time he treated my knees was in January and I haven't had any pain in my knees since then. Now he's treating another part of my body and I know that it won't be long before my "problem" is taken care of.
10/10 recommend. Muki made me feel very comfortable even though it was my first time getting acupuncture. We also had time to talk through all the health issues and what I wanted to improve with acupuncture. Left feeling great, armed with a ton of knowledge, and I can't wait to go back!
Michelle Kennedy truly has found her calling as an Aesthetician. I live in Chandler and make the drive to Old Town Scottsdale because her facials are the best I've ever had. You can tell she puts everything she has into each client experience and I won't go anywhere else because of her.
We Offer Insurance Processing
Our practice accepts insurance for acupuncture patients. In order to best serve you, we can verify your insurance benefits before you arrive. Please click on the link below and complete the online form. We will contact you as soon as the benefits are established.