Affordable Holistic Care
At Healing House, we provide high-end care at an affordable price. Our pricing sheet below has our regular prices along with our Platinum, Gold, and Silver membership prices (33%, 27%, and 13% off). Join our Membership program to receive discounted rates on services, monthly Care Credits which can be used on any service, and discounts on our supplements and skincare products!
Click here to learn more!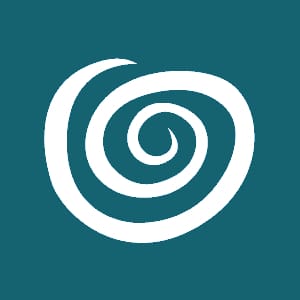 Use Your Care Credits on Any Service
Our Care Credits are like tokens, where you receive a certain amount per month based on your Membership plan. Spend your credits on any Healing Service shown below, without having to pay money. We offer special Membership rates if you happen to use up your monthly credits.
$75 each, or 1 Care Credit
Chiropractic Session
Acupuncture Session
1-Hour Massage
Healthcare Review
Classic Facial
Dermaplaning
Bioenergetic Nutrition Scan
GuaSha & Cupping
1-Hour Small Group Classes
Member's Price:
Platinum Members: $50
Gold Members: $55
Silver Members: $65
$150 each, or 2 Care Credits
Primary Care Visit
Professional Counseling
2-Hour Massage
Healthcare Consultation
Deluxe Facial & Dermaplane
Diet Consultation
Bioenergetic Full-Body Scan
Meditation Training
Kundalini Energy Healing
Member's Price:
Platinum Members: $100
Gold Members: $110
Silver Members: $130
Your Membership Will Also Include:
A discount on ALL nutritional supplements & skincare products
Discounted chiropractic sessions at $40 each (Limited time only)
The ability to gift your Care Credits to friends and family for FREE
The option to purchase additional credits at your membership rate
Select Your Membership Plan
Platinum Membership
3 Monthly Care Credits

3 FREE Credits Upon Signing Up

33% Off All Additional Services

15% Off All Products

VIP Scheduling & 24/7 Response

Creation of an Annual Wellness Plan

Monthly Health Reviews by Your Wellness Team

$2,700 of FREE Concierge Benefits and Services!

12-Month Contract
Gold Membership
2 Monthly Care Credits

2 FREE Credits Upon Signing Up

27% Off All Additional Services

10% Off All Products

6-Month Contract
Silver Membership
1 Monthly Care Credit

1 FREE Credit Upon Signing Up

13% Off All Additional Services

5% Off All Products

3-Month Contract
Membership discounts cannot be used with any other offer.
We've Got the Happiest Patients in Scottsdale!
I would 100% recommend becoming a member! I have been a member with healing house for almost a year now and I absolutely love it! I mainly use the membership for my acupuncture sessions, and if it weren't for the membership program, I wouldn't be able to afford the treatments that I need. I personally enjoy the fact that your membership points do not expire! I would 100% recommend becoming a member!
My massage therapist did a wonderful, thorough and invigorating massage, extremely pleasant and conscientious as well. Would highly recommend Healing House. Warm, relaxing and comfortable setting too.
This is a great program, the best I have seen so far. My Membership at the Healing House is really great. I love the fact that it accumulates if I don't use it for a while and it is never lost. I recommended it to my daughter Melanie who really likes it a lot too. We both save money on the treatments we need. This is a great program, the best I have seen so far.
10/10 recommend. Muki made me feel very comfortable even though it was my first time getting acupuncture. We also had time to talk through all the health issues and what I wanted to improve with acupuncture. Left feeling great, armed with a ton of knowledge, and I can't wait to go back!
Take Advantage Of The Best Health and
Spa Membership Program in Arizona!
Frequently Asked Questions
Is there a Membership contract required and how long does it last?
Yes. Your Monthly Membership Program contract length depends on the Membership Plan you choose. Our Platinum Membership requires a 12-Month Agreement. Our Gold Membership requires a 6-Month Agreement. Our Silver Membership requires a 3-Month Agreement.
You are automatically billed on a monthly basis during the term length of your Agreement, starting the day you pay your first Membership dues. You will continue to be automatically billed on a monthly basis after your Agreement expires until you notify us that you'd like to cancel payments. You may easily cancel your Membership Program at any time after your Agreement expires.
What happens to my unused Care Credits if I cancel my membership?
Your unused Care Credits never expire – even if you cancel. You may continue to use them after you cancel until they are gone. However, after you cancel your membership, you may no longer take advantage of Membership benefits, including discounts on additional services or products.
Can I use my Membership discounts to buy supplements or products for other people too?
Yes. You can use your product discount on Healing House supplements to make purchases for other people. These are great gift ideas!
Can I use my Membership Rate to buy additional services for other people too?
You cannot use your Membership Rate to buy additional services as gifts for others. However, you can gift credits to your friends and family as you please. Platinum Members receive 3 credits per month, Gold Members receive 2 credits per month, and Silver Members receive 1 credit per month. Credits rollover and never expire. If you run out of credits, you can buy additional services for yourself at the Member Rate. However, additional services purchased at the Member Rate are only to be used by the Member themselves.
We Offer Insurance Processing
Our practice accepts insurance for acupuncture patients. In order to best serve you, we can verify your insurance benefits before you arrive. Please click on the link below and complete the online form. We will contact you as soon as the benefits are established.