Acupuncturist & Chinese Herbalist
Bioenergetics & Mediation Coach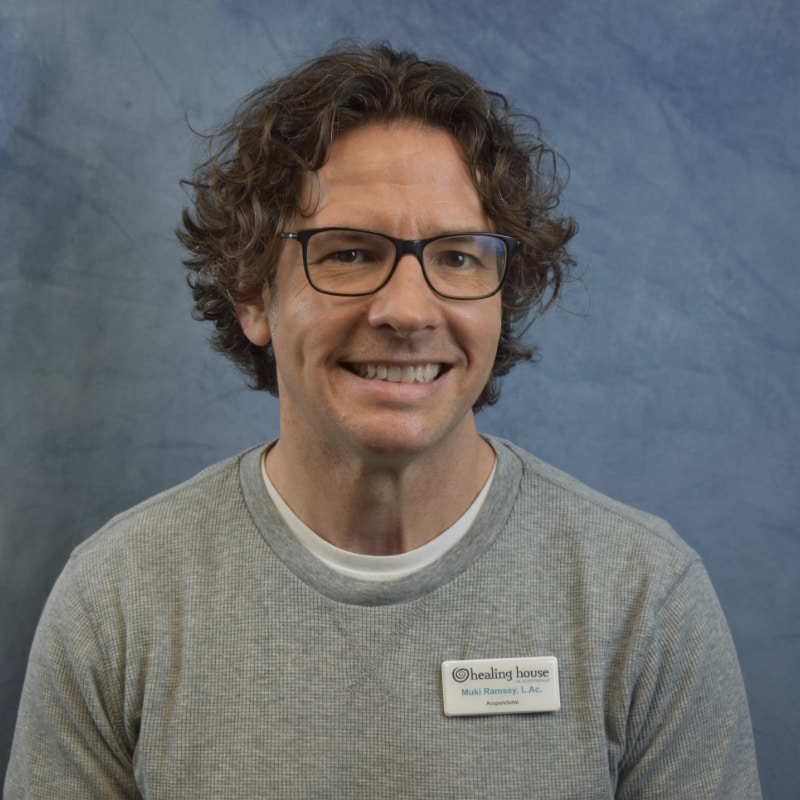 Mukhtar "Muki" Ramsey, L.Ac., Dipl. O.M., is the licensed acupuncturist, founder, and owner of Healing House in Scottsdale. He has been in practice since January of 2008, and he offers the acupuncture, Chinese medicine, healing technologies, and meditation training services to our patients here at the clinic.
Muki was born in Denver, Colorado, but he was only there a short while; in fact, he traveled extensively while growing up, moving a total of thirty-five times before finally settling down in Phoenix in 2003.
Muki's parents were spiritual seekers, and his childhood was deeply rooted in eastern philosophical and esoteric practices. He followed in their footsteps, developing a passion for the world's religions at a very early age, and his interests eventually led him to pursue a Bachelor's of Arts degree in Philosophy, with a focus in Eastern traditions.
Muki has always been driven to help the world. After he graduated college, he worked tirelessly as a grassroots political organizer on a broad range of issues, especially environmental preservation, human rights, and cleaning up money in politics. But along the way, Muki's health began to deteriorate, and he began suffering from a long list of ailments. Eventually, his health had to become his primary focus.
He sought the counsel of many doctors, but he could not find answers to his medical problems. So he decided to figure out how to heal himself, and he pursued a Masters degree in the Science of Oriental Medicine. After four years of study, he graduated completely symptom-free, and he dedicated himself to helping others release themselves from physical, emotional, and spiritual suffering.
Experience:
Muki has been a licensed acupuncturist in the state of Arizona since January of 2008, and he has maintained a thriving practice since that time.
Education:
Bachelor of Arts in Philosophy (Eastern Traditions) at St. Mary's College of Maryland, 1998
International Traditional Chinese Medicine Training Program at Chengdu University, China, 2006
Masters in Science of Oriental Medicine from the Phoenix Institute of Herbal Medicine and Acupuncture, 2007
Areas of Specialty:
Acupuncture, Chinese Herbal Medicine, Bioenergetic Screening, and Meditation Training
Muki treats patients with all kinds of health issues – physical, emotional, mental, and spiritual
Also Practices:
Cold Laser Therapy, Gua Sha and Cupping, Moxibustion, Nutrition.
Want To Learn More About Muki?